First month at Substack
When I started to write about P2P space a month ago, there were couple of reasons behind that:
My YouTube experiment - creating videos about investing in Latvian has not taken off - maybe because audience is too small, maybe I am not very good at creating videos, or maybe I am not that interesting, but in any case - I wanted to try talking to a potentially larger audience and see what happens

I was surprised to find out how many new P2P platforms had been created in last years. Many of them - super shady, growing like crazy, easy to see issues - but seemed like no one is doing any research or warning about them

Wanted to try out Substack platform - which seemed like an interesting idea to combine newsletter/blogging and offer readers also a paid subscription

I was annoyed by P2P bloggers, especially Jørgen - who was very aggressive with his "all is fine" attitude about all the shit platforms he promoted, even in my blog - posting positive comments just 5 days before Envestio shut down:

Of course, it would not be bad to make lot of money as well, but I have a feeling - that pretty soon I would run into trouble with focus only on that. I don't want to become another blogger that promotes shady platforms because they offer the best affiliate deals and in the end - sell bad advice and cause losses for those who read my posts.
I might add affiliate links later as well, but most likely only to platforms in which I have some trust and that I would use myself as well, so be careful - if I start promoting shady platforms or writing glowing reviews, run away.
To be honest, I have no idea - if this blog will be active after 1 month or 1 year and if I will make any income from it, but for now it has been quite interesting to do some research, write about it and in turn also get lot of insight in many platforms and people behind them.
And as I criticize both the platforms and bloggers about not being transparent enough, it would be strange for me to take the same road. So I will share some stats about this blog as well:
Which were the most popular posts?
How many email subscribers did I get?
I imported 213 emails from my Wordpress blog, and got another 254 email subscribers in Substack, in total: 467 subscribers. And from those 3 people decided to become paid subscribers: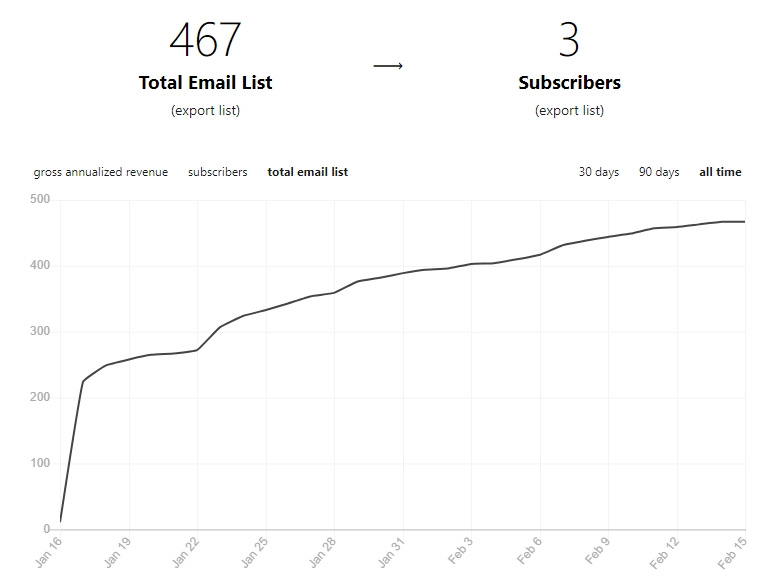 So how rich will I get in the next year? If no one churns, then I might be able to buy airline tickets to Portugal if Jørgen agrees to an interview or entrance to P2P conference in Riga, but not enough to retire just yet: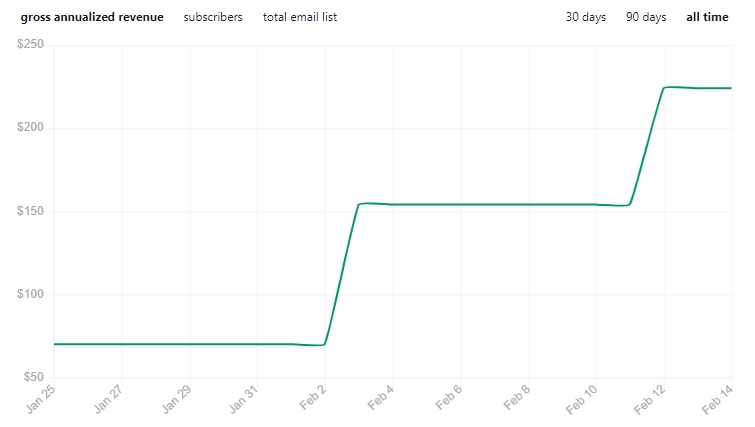 What can you expect next month:
Review of Mintos, maybe my Auto Invest strategy as well

What I think about investing in crypto

Updated and more detailed P2P platform ratings
P.S. Thanks to everyone who comments, joins Telegram and sends me info!
---
Want to get access to exclusive content? Become a paid subscriber: