Discover more from Kristaps Mors
Stop losing money and learn to invest wisely
Over 1,000 subscribers
Since my last post about TFG Crowd already 3 weeks have passed, but TFG team still have not replied to questions about their guarantees or pledges, and it is still not clear - are their projects real? Do projects have any collateral as promised? Can investors trust them?
I don't have much faith in them and looks like at least one other blogger feels the same: "I do NOT recommend TFG Crowd". Reasons for his dislike:
Not impressed by team, some of them don't mention TFG on their profiles

It is not clear where TFG team is located, website shows addresses from co-working spaces.

At least 2 of their projects use stock or stolen photos
But today let's have a look at another TFG project - a restaurant from Cambridge.
---
Funding a growing or a failed restaurant?
On April 3rd, 2019 TFG published a blog post: "BBQ Grill n Bar: Their TFGcrowd Story". This restaurant was described as a "legitimate business at the peak of their growth stage":

It is interesting to note that in April 2019 Elans Dimitrijev was named as CEO of TFG Crowd. Right now he is still on TFG team, with a different role: as Business Development Partner, but on his LinkedIn profile there is no mention of TFG.
But getting back to the restaurant - sounds good, right? If you are still not convinced, let me add some more quotes:
Ever since BBQ Grill n Bar opened its doors to the public early in 2018, it's become one of the fastest growing restaurants in Cambridge

We've grown so popular almost overnight that we had to adjust the restaurant layout many times over the course of the past year, and it's gotten to the point that we just need more space so we can fit everybody.

We broke even a few months ago thanks to our customers
After reading this investors were happy to fund the expansion - 35 000 EUR were raised. But probably none of them were aware that the company behind this restaurant "BBQ GRILL N BAR LTD" was dissolved 5 months before the blog post: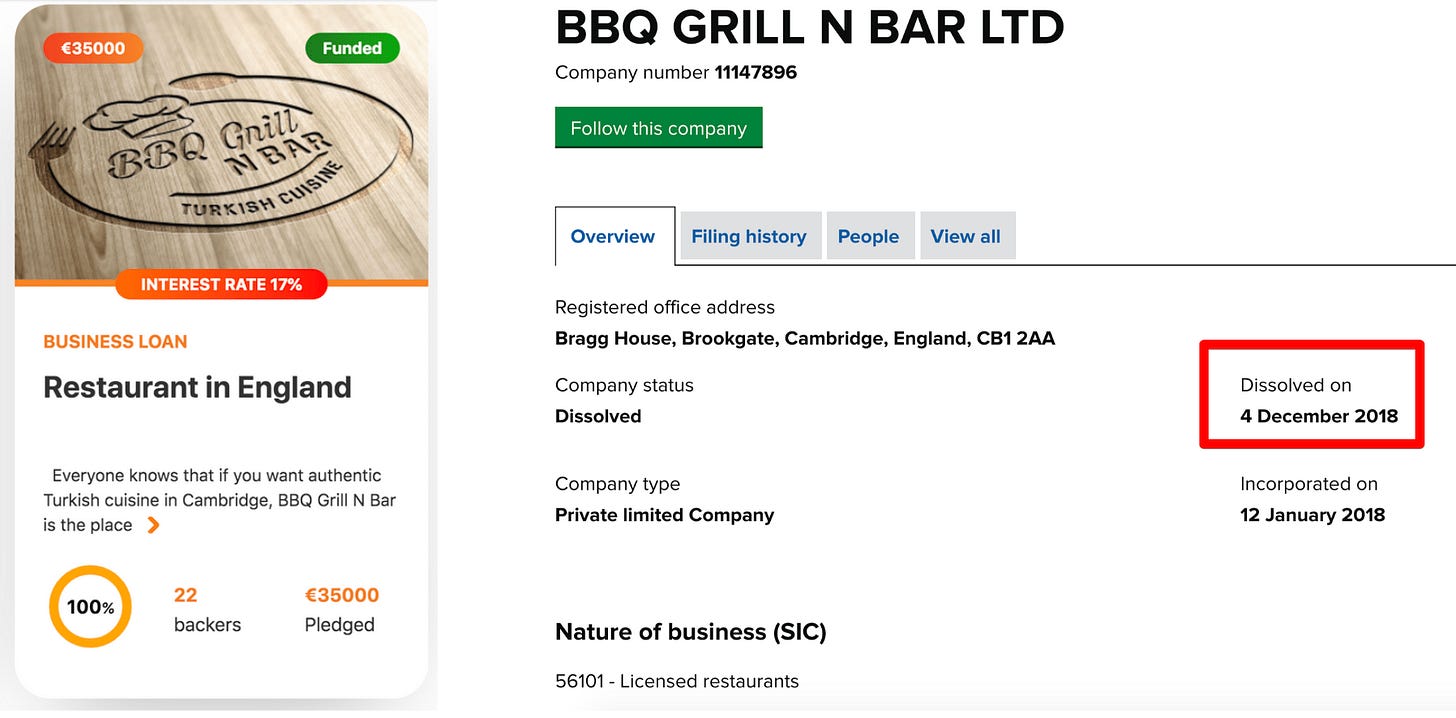 Could it be that the restaurant was not as successful as described? And if the company was dissolved, then who received the loan?
It might be the next company that was set up by the same owner Ali Karakilic. SKEWER (CAMBRIDGE) LIMITED was created 12 days after publishing the blog post:

But if this is the company that took the 35 000 EUR loan, then who took the 100 000 EUR loan for a restaurant "Skewer", also in Cambridge, also in The Grafton Centre?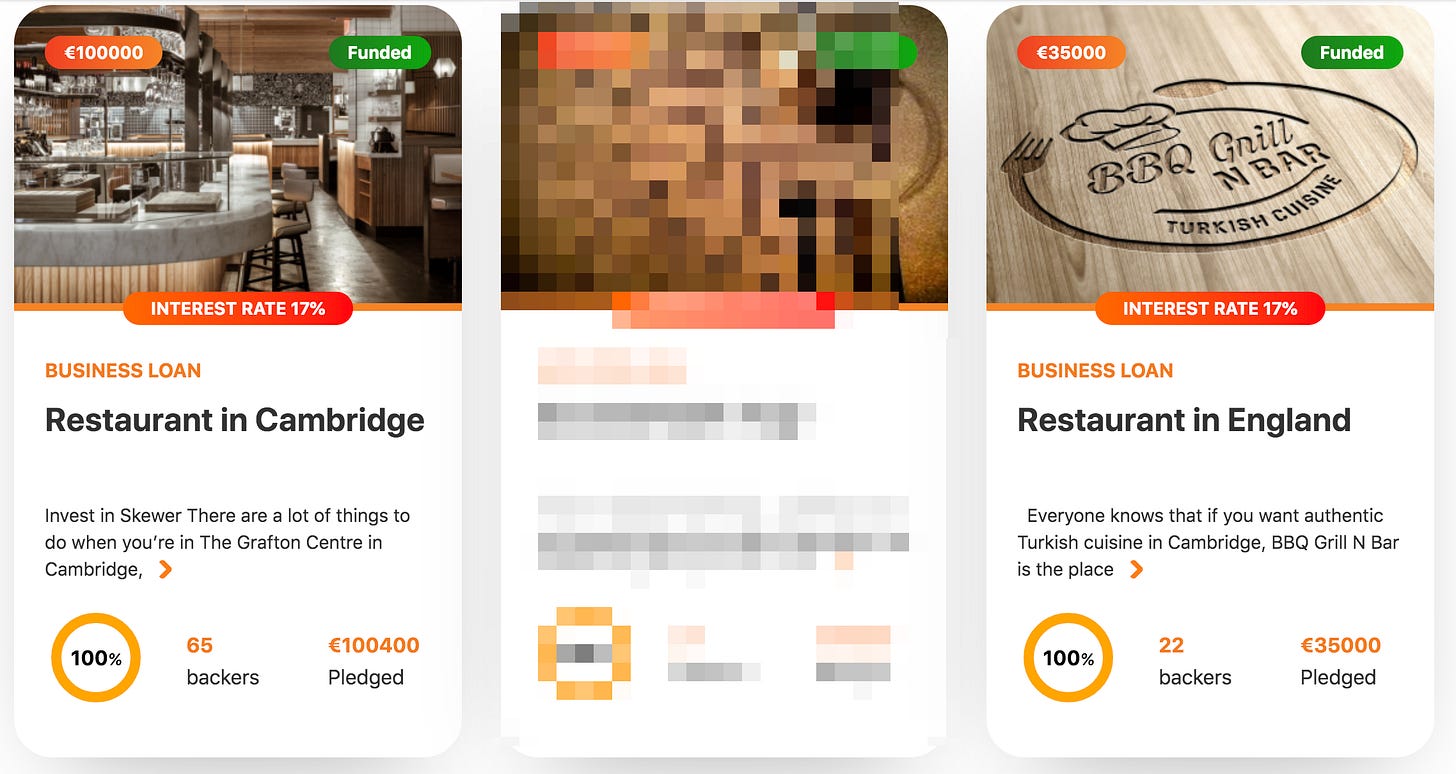 These 2 projects look like different restaurants, but actually it is the same place. And there was another funding round for the same restaurant, but with a new name again - Yakut restaurant:

As you can see in the Yakut project description - there is a reference to Skewer. And if you check Google reviews of Yakut, you can find many references to BBQ Grill N Bar as well: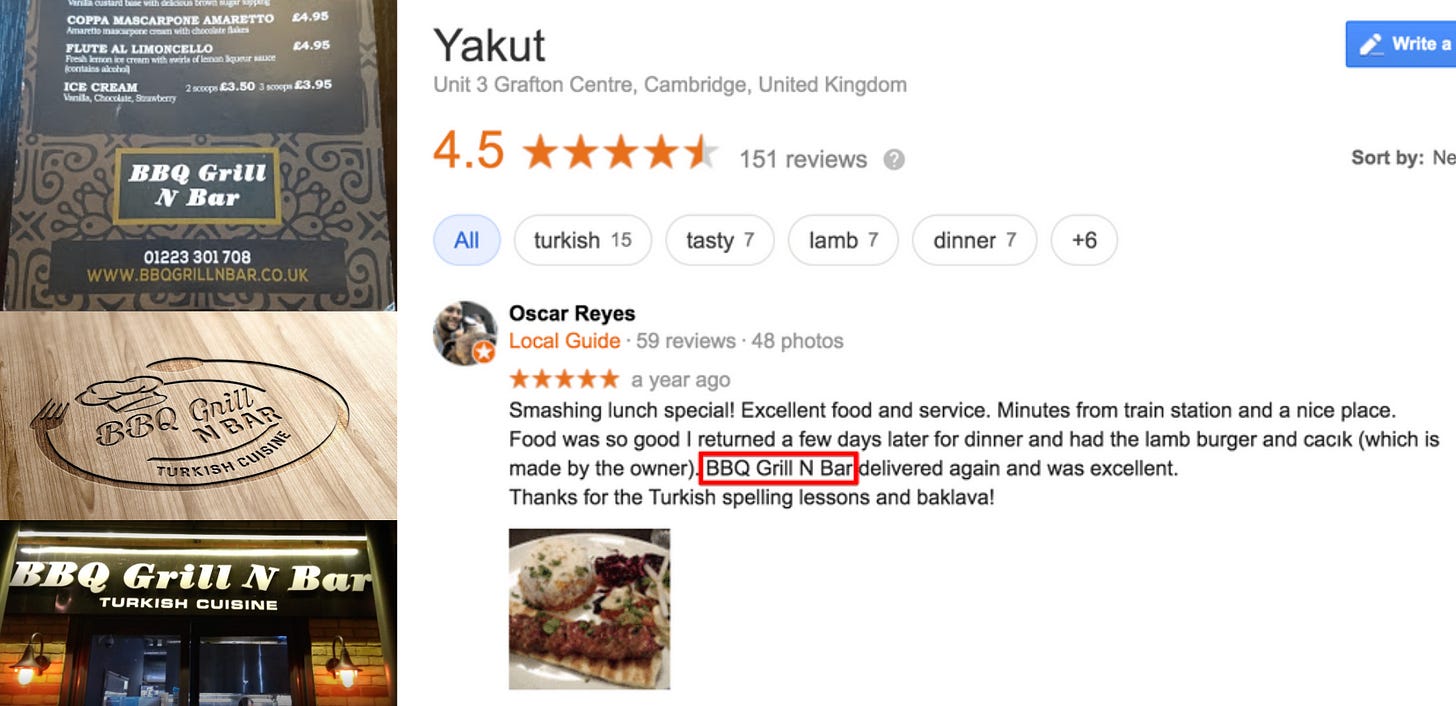 Or check their old website bbqgrillnbar.co.uk: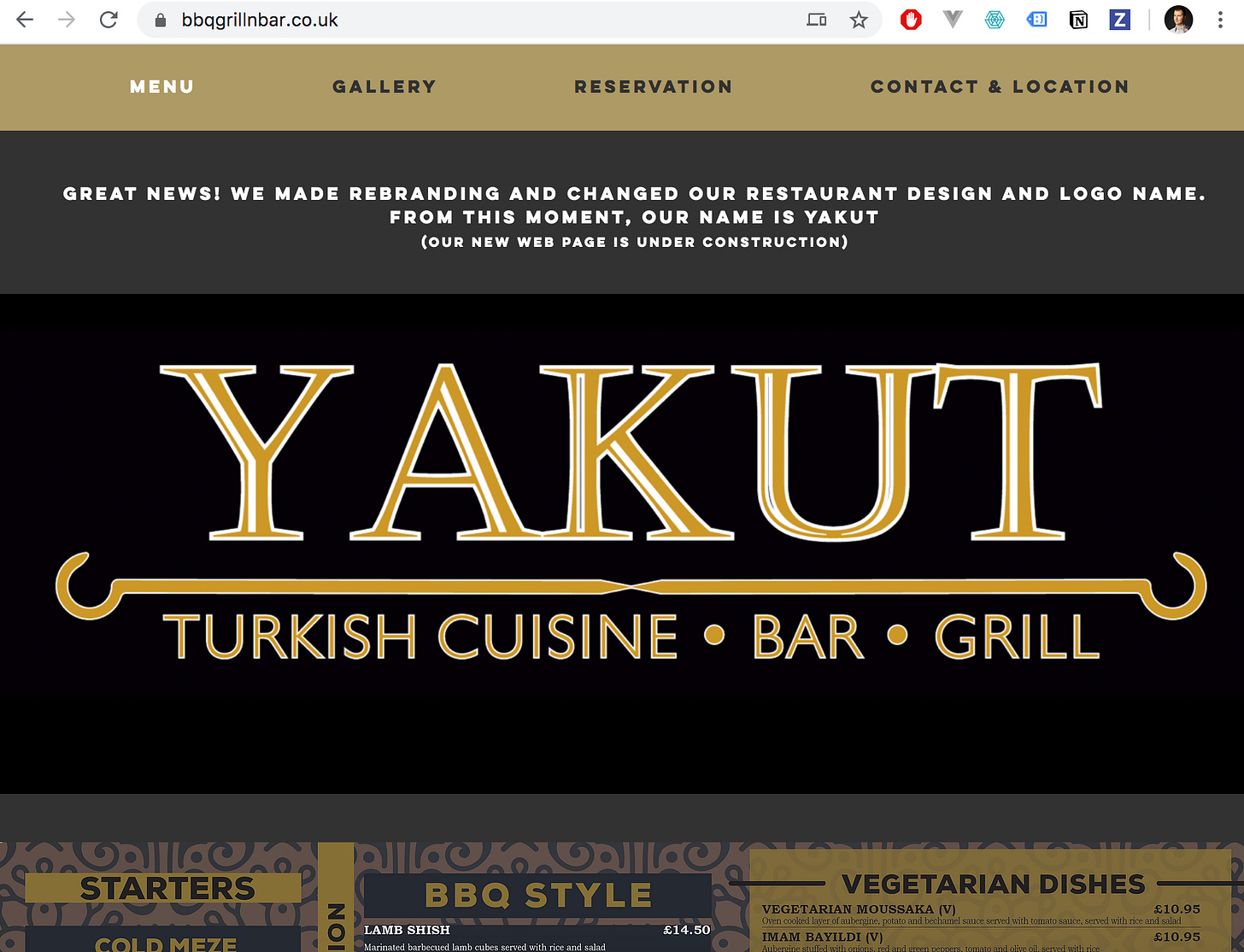 ---
1 restaurant, 1 owner, 3 projects, 3 companies
In short - there were 3 projects with 3 different names for the same restaurant in TFG Crowd:
BBQ restaurant, 35 000 EUR, April 2019, interest rate: 17%

Skewer restaurant, 100 400 EUR, before September 2019

Yakut restaurant, 175 970 EUR, Jan 2020, term: 8 months, interest rate: 18.4%
And there are 3 legal entities created by the same owner Ali Karakilic:
BBQ GRILL N BAR LTD, created: 12 January 2018, dissolved: 4 December 2018

SKEWER (CAMBRIDGE) LIMITED, created: 15 April 2019

SKEWER CB1 LIMITED, created: 21 September 2019
So in total more than 300 000 EUR have been invested for 1 restaurant, but many things are not clear:
Is the restaurant making a profit or losing money?

Why was the first company dissolved?

Will the same thing happen to other 2 legal entities?

Will investors get back anything?

What are the terms for all 3 loans?
In the last project (Yakut restaurant) description these pledges were mentioned:

But of course - just like for other TFG Crowed projects, also in this case there were no proof provided that these pledges exist. And even if they exist, not sure - if that will help. If any issues arise, will all of the investors split the 1 GBP that was invested in share capital of SKEWER (CAMBRIDGE) LIMITED?
Of course, maybe everything can be explained and maybe everything is fine, so that is why I sent following questions to Yakut owner:
1. Do you have an agreement with TFG Crowd about funding? If so, then are agreements signed for these 3 (or more?) projects? And are all 3 agreements signed with SKEWER (CAMBRIDGE) LIMITED or some other company?

2. Are all these projects related to the same location and same restaurant?

3. In the Yakut project description it was written that these guarantees are provided. Can you provide documents that prove these pledges exist?

4. What are the starting, ending dates and payment terms of each of the 3 mentioned projects? How does it look - will you be able to repay all 3 loans successfully?

5. Are there any plans to attract additional funding from TFG?

6. What happened to BBQ GRILL N BAR LTD? It seems like it was the same restaurant in same location, but the LTD was dissolved in 4 December, 2018?
If I get a reply, I will update this post, but so far - does not look promising.
---
Key takeaways
It seems like there is at least one "real" project on TFG Crowd

It is not clear why was a growing company dissolved and a new entity created?

I still don't trust TFG Crowd and don't think this will end well
---
Want to get access to exclusive content? Become a paid subscriber:
Or join "High-risk investments" Telegram group for an informal discussion.