Discover more from Kristaps Mors
Stop losing money and learn to invest wisely
Over 1,000 subscribers
Today is a sad day for many P2P bloggers and their followers - Monethera decided to shut down and Grupeer is burning down as I write this.
According to my P2P platform ratings - both of these platforms were rated as "WTF" - so this result was expected, but just like in Kuetzal & Envestio cases - many investors will be surprised and lot of money will be lost.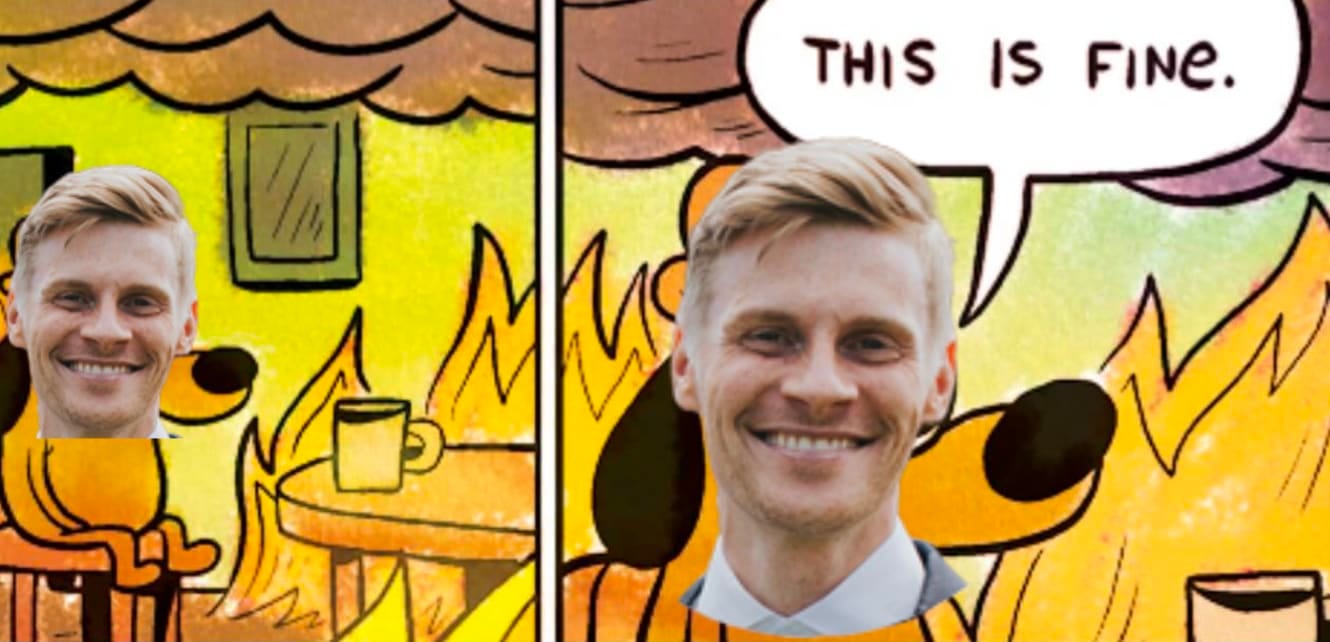 Monethera
This is the farewell message from Monethera, available also on their FB page:
Dear investors,

We understand that you have accumulated a lot of questions and are eager to get answers.
First of all, we want to apologize for the relatively long silence. Our team was looking for solutions that could satisfy everyone in these challenging conditions.

Unfortunately, we are forced to inform you about the temporary complete cessation of the work of our platform until the end of the state of emergency all over the EU due to the pandemic of COVID-19.

Several factors prompted us to make this decision: pandemic and closed borders, reduced demand for goods and services of our borrower-companies, agreements cancelation. All this means that neither borrower-companies nor Monethera can fulfill our obligations to you.

The state of emergency is declared in almost all EU member countries. All debts are frozen to avoid a risk of general insolvency and widespread default. And there is a situation when it is impossible to file for bankruptcy against debtors.

We also had to reduce staff due to quarantine and the general economic situation. Our office in Riga is closed. That's why we apologize for the delay with a response to your mails. From the next week, we will pause any social media activities and support.

We understand that now the most crucial question for every investor is, "What happens to my money, and how can I return it?"

At the moment, we can't offer you any final solution. As we said before there is a state of emergency is declared in almost all EU member countries. So it will be necessary to wait until the coronavirus crisis gets to an end. After this, borrower-companies could return to process all pending transactions.
Of course, it raises some questions, for example:
Where is the buyback guarantee? Was it a joke?

Is the situation 100% the same with all projects? Why is there no detailed info about each project and it's status?

If they are closing office & support, are investors supposed to deal with borrowers directly themselves? Assuming that they are real in first place.
To be honest, I don't think that investors will get any money back and it will be another expensive lesson learned. And when someone will start looking into details, probably more interesting stuff will come out.
Grupeer
Grupeer team really messed up by inviting Bernhard to visit their office & projects - he missed the really important questions, but still did a very good job with his interviews.
So what is his current impression? "no investment for me" which I would translate to "I fucked up & expect to lose 5000 EUR soon".
What are the current issues?
Grupeer CEO and Primo Invest CEO own 0% shares in their companies

There are no agreements, pledges, and no info - to who money is sent

Withdrawals have delays, some for more than a week.

There have been contradicting claims about who is CEO, who is responsible for buybacks, where is company registered, etc.

Rumours about fake Loan Originators, fake projects etc.

Management is silent, avoids any questions. Just a bullshit statement.
Where to get live updates?
For those, who want to follow "live show" and see the process of Grupeer burning down, I recommend to join Grupeer discussion Telegram channel and @RPeerduck on Twitter. Some highlights & rumours from today:
Some Loan Originators in Grupeer appear to be fake: Lion Lender, Epic Cash, Monetria

Promenada project from Primo Invest appears to be a scam

It is claimed that former COO Vladislavs Filimonovs was aware of activities of his bosses, but now tries to act like he had no idea. He left about 8 months ago

It is claimed that CEO of Grupeer is on the run, already left Latvia 2 weeks ago
What to do?
If these rumours turn out to be true - investors are doomed and my question "Will Grupeer blow up or fix their issues?" will be answered soon. Good luck getting any money back from Belarus.
If rumours are false, and everything else can be fixed/explained - then it is really not clear, why CEO (whoever that is) is not acting and instead letting a duck control all the communication.
Just like in Monethera, I don't think investors will get anything back, but at least enjoy the show. You paid for it.
Update 31.03.2020
Good news: Grupeer had at least one legitimate Loan Originator - Monify
Bad news: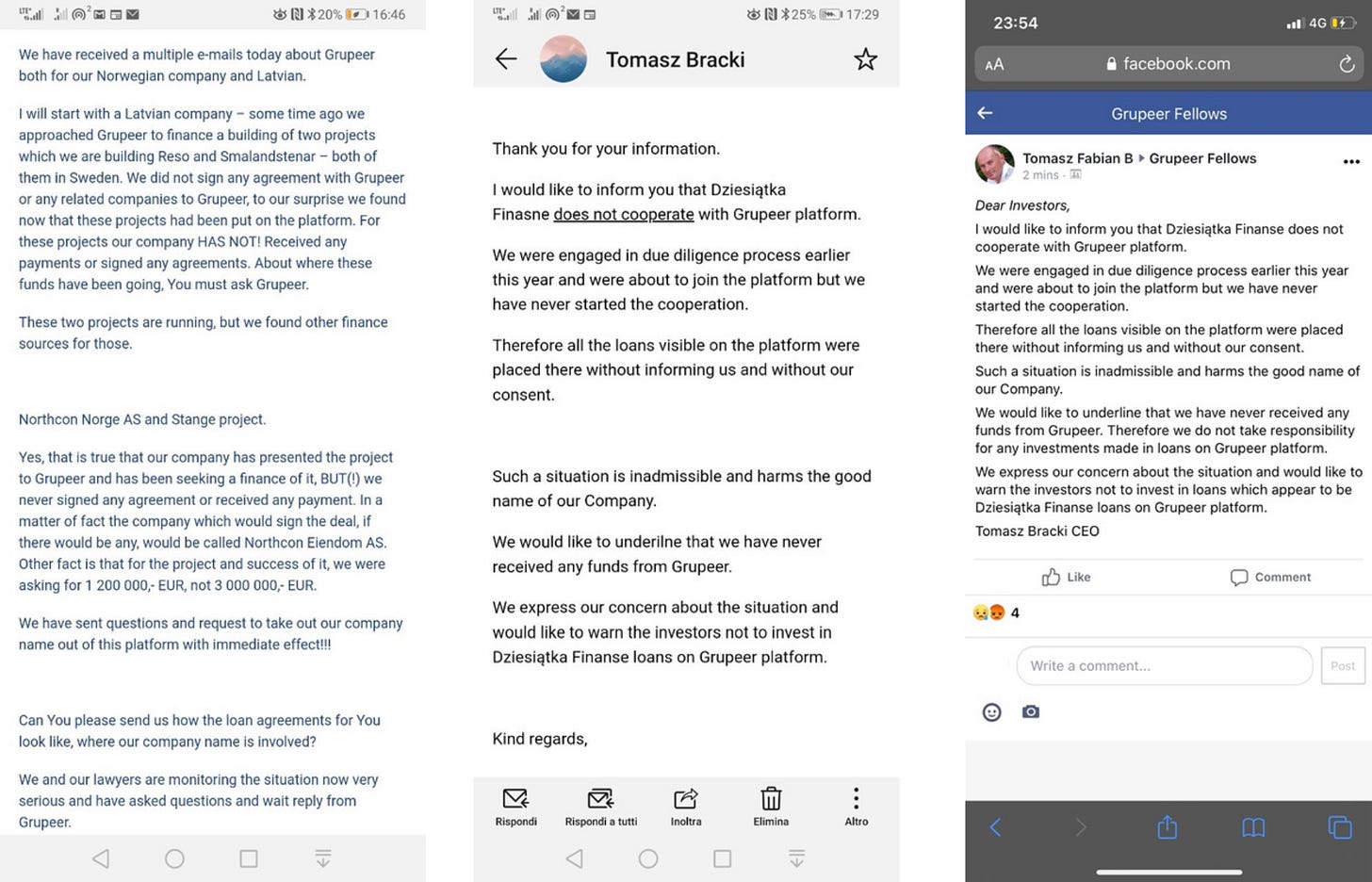 ---
P.S. Join "High-risk investments" Telegram group for an informal discussion.